peer support and IOP Treatment
Group therapy
PathLight Counseling offers group counseling for everyone. Adult and teen groups also serve as part of our Intensive Outpatient Programs (IOP). We limit groups to ten patients or less (although most groups have five or less). The curriculum is based on Positive Psychology for adults, and a combination of Dialectical Behavior Therapy and Cognitive Behavior Therapy for teens.
Joining a group of strangers may seem intimidating at first, but we find it only takes a short time for new patients to become comfortable with one another. We believe this is due to the shared experiences most all group participants have in common with each other. There is power and comfort in being surrounded by peers who have many things in common because it fosters a non-judgmental environment where truth and vulnerability are both encouraged and celebrated.
Adults typically attend three groups per week, and teens four groups per week.
Schedule:
Adults
Monday and Friday: 6pm-8pm
Saturday 9am-11am
Teens
Tuesday and Thursday: 4:30pm-6pm
Saturday 11am-1pm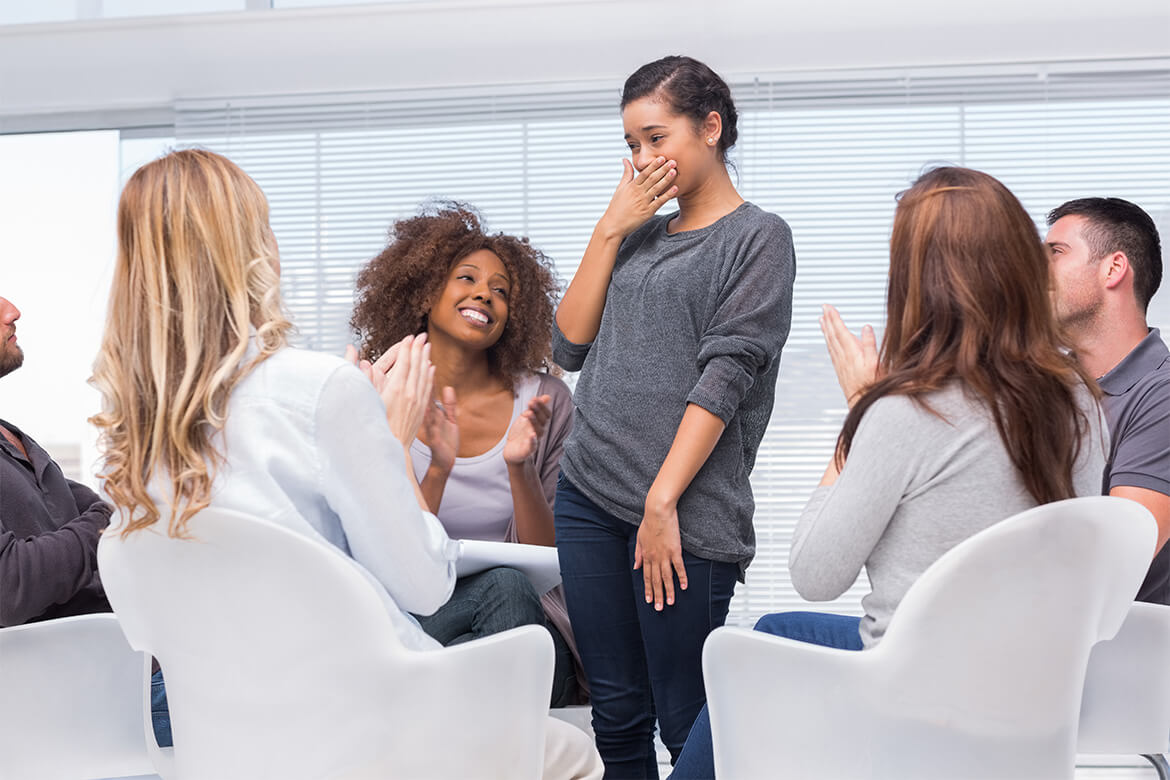 Our adult groups are composed of individuals of adult age, with teen groups only consisting of individuals 13-17 years of age. Group consist of people from different backgrounds and experiences, which helps to provide additional perspectives.